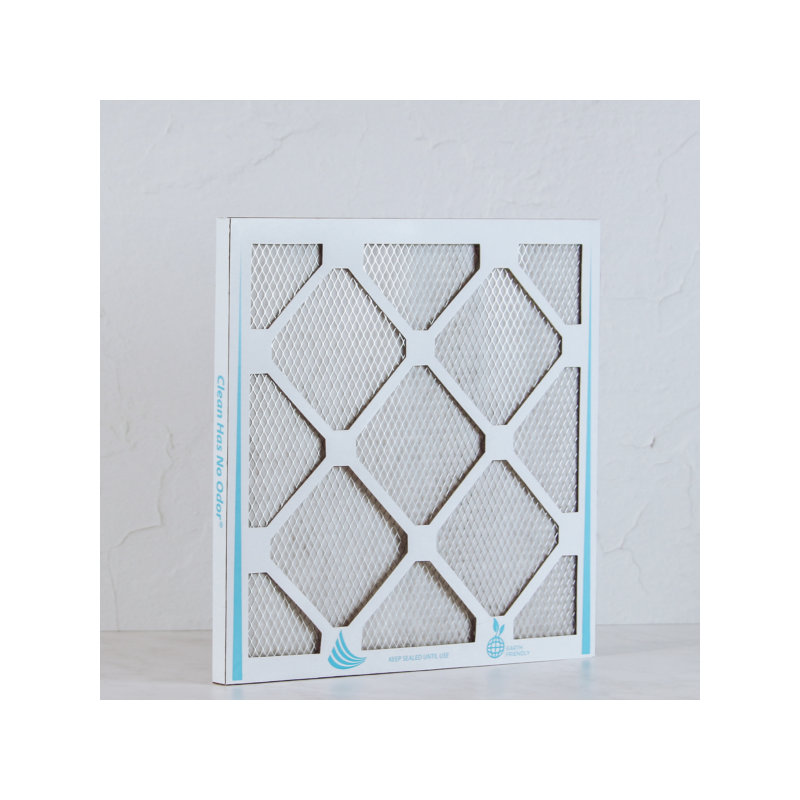  
EnviroKlenz Air Cartridge - luftfilter
Replacement filter for EnviroKlenz Air Systems
Recommended replacement every 6 months
Contains the EnviroKlenz patented earth mineral technology
Eliminates 99.9% of virus and bacteria from the air (Test results)
Ingredients: Magnesium Oxide (MgO), Zinc Oxide (ZnO), Titanium Dioxide (TiO2)
The EnviroKlenz Air Cartridge houses our patented earth mineral technology that uses a process of destructive adsorption of chemical odours, VOCs, and pathogens.
As the polluted air comes into contact with the EnviroKlenz earth minerals it adsorbs, neutralizes, and breaks down the chemistry of the chemical compound while actively capturing dust, dander, and allergen particles.
It is recommended to be replaced every 6 months.
Specifications
| | |
| --- | --- |
| Dimensions: | 2.5 × 35.5 × 35.5 cm |
| Ingredients: | Magnesium Oxide (MgO) Zinc Oxide (ZnO) Titanium Dioxide (TiO2) |
| Captures and neutralizes: | Odours, VOCs, and pathogens (virus and bacteria) |
| Lifespan: | 6 months |
| Test results: | 99.9% removal of virus and bacteria |